September 5, 2020
DIGITAL MARKETING STRATEGIES FOR STARTUPS AFTER LOCKDOWN 2020
By
shyam
what're up guys welcome to my digital marketing services blog. Today I'm going to be talking about digital marketing strategies that you should use for your startup business.
if you've got a new business that's in the startup stages your marketing strategy will be very different from someone who has an established business.
you have much less time available your audience is likely very small you have little to no budget and for these reasons, the marketing strategies and tactics that you use should be unique to a startup business.
By the end of this blog, you'll know the three biggest digital marketing tips that you should be using for your startup business.
I'm SHYAM GUPTA from ONLYDIGITALWAY , so lets discuss the important points :-
1:- focus only on where your customers are the most:-
it is crucial to understand who your target customers are and what they do online.
maybe they're using Facebook Instagram and Snapchat but what do they use the most how do they make their decisions.
what platforms influence them the most as a start-up you want to work smart not hard while you're starting out you do not have time to optimize all of the platforms nor should you once you grow make the most of your limited time on one or two social media sites.
what platform do you think that your customers are using the most let me know in the comments below.
2:- Fall in love with helping your customers through content:-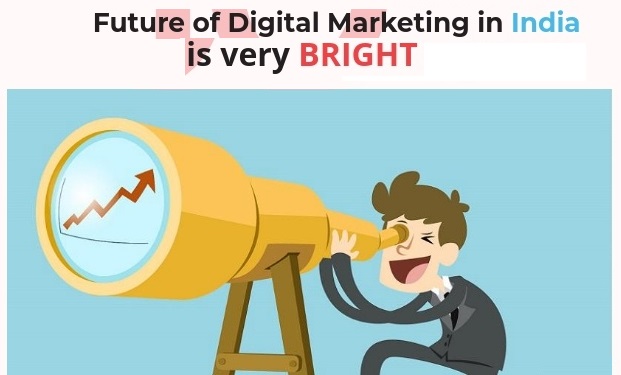 content is any piece of information that is being published on the Internet on behalf of your business.
share as much content as you possibly can at a minimum create a weekly original.
content meaning created by you or the business you may be asking should we creating social media status updates pictures audio video blog posts.
the answer is all of the above video content is absolutely king right now as a new business or as an established business creating a video will engage a lot more people than any other form of content.
once you've created a video uploaded or linked it to rev.com take that transcription and then turn it into a blog post, video is great because you can take images from the video and the audio from the video transcribe that audio into blog format and create multiple pieces of content from one video.
the more pieces of content that you can share the more likely that a prospect will know like and trust your business .
3:- Quickly automate the buyer process:-
the reason I say quickly is that soon or if you haven't already you will become the bottleneck in your business.
so you want to automate as much of your digital marketing strategy and tactics as you possibly can automate.
Your digital marketing strategy using email automation through an email service provider Facebook Messenger bots to not only send update notifications but also respond to inquiries and lastly, social media automation invests in a virtual assistant social curator and schedule.
your social media posts in batches if you guys have any other tips for automating your digital marketing strategy as a startup please share them in the comments below if you're looking for a step-by-step process.
Entrepreneurs thank you so much for FOR READING guys I hope to have a great day.